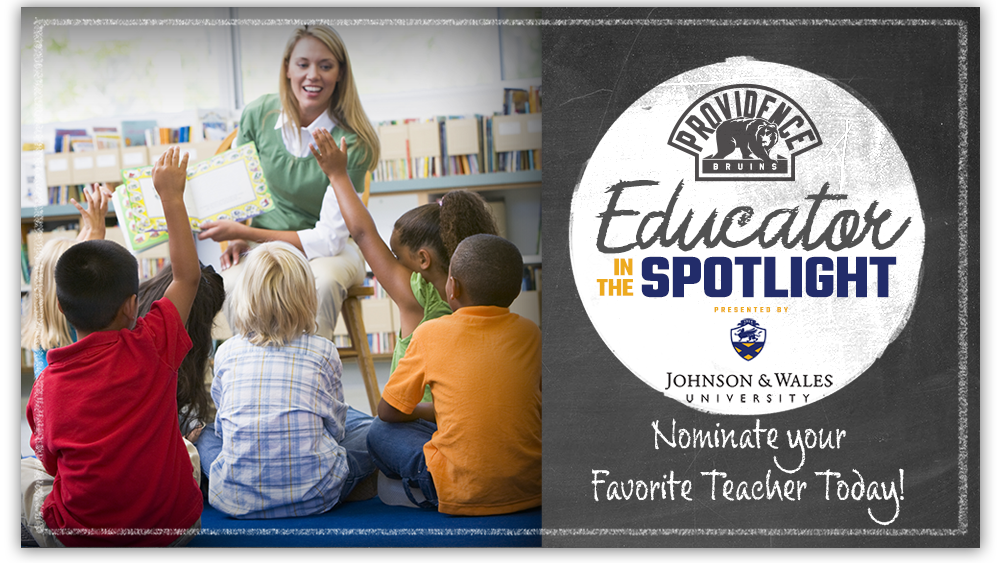 Nominate your favorite teacher to be recognized as an Educator in the Spotlight!
The Providence Bruins and Johnson & Wales University have joined forces to recognize local teachers who have gone above and beyond during the last school year!
Each month we will choose one nominee as our 'Educator in the Spotlight', with each winner receiving a P-Bruins prize pack & Suite tickets for a 2021-22 Providence Bruins home game at the Dunk!
Contest Rules

Nominees will be submitted online via the form on this page. One winner will be selected on a monthly basis.

Winners will be recognized on the Providence Bruins' social media channels or during home game broadcast on AHLTV.

2020-21 Winners

May Winner: Tipton Coffman

June Winner: Lisa-Mae Costa