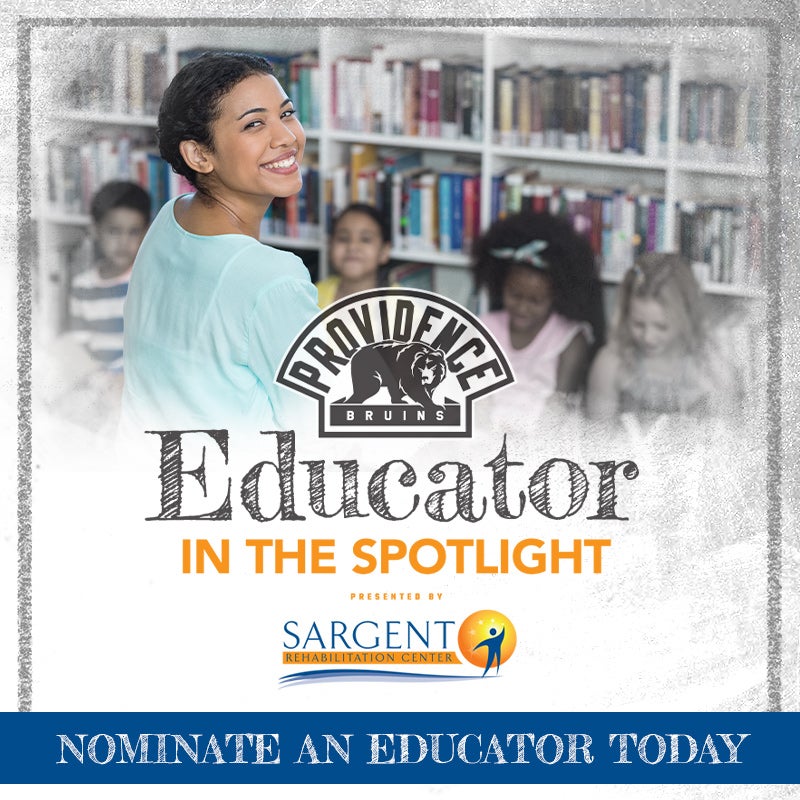 Educator in the Spotlight
Nominate your favorite teacher to be recognized as an Educator in the Spotlight presented by Sargent Rehabilitation Center!
The Providence Bruins and Sargent Rehabilitation Center have teamed up to recognize local teachers who go above and beyond for their schools and students!
Each month we will choose one nominee as the 'Educator in the Spotlight', with each winner receiving:
• FREE Suite for a 2022-23 Providence Bruins home game •
• P-Bruins Prize Pack •
• Recognized on the Scoreboard during the game! •
Contest Rules

Nominees will be submitted online via the form on this page. One winner will be selected on a monthly basis.

Winners will be recognized on the Providence Bruins' social media channels or during home game broadcast on AHLTV.

About Sargent Rehabilitation Center

Sargent Rehabilitation Center

For more than 100 years, Sargent Rehabilitation Center has been a leader in the education and rehabilitation industry, restoring cognitive and physical function to children and adults resulting in exceptional outcomes.