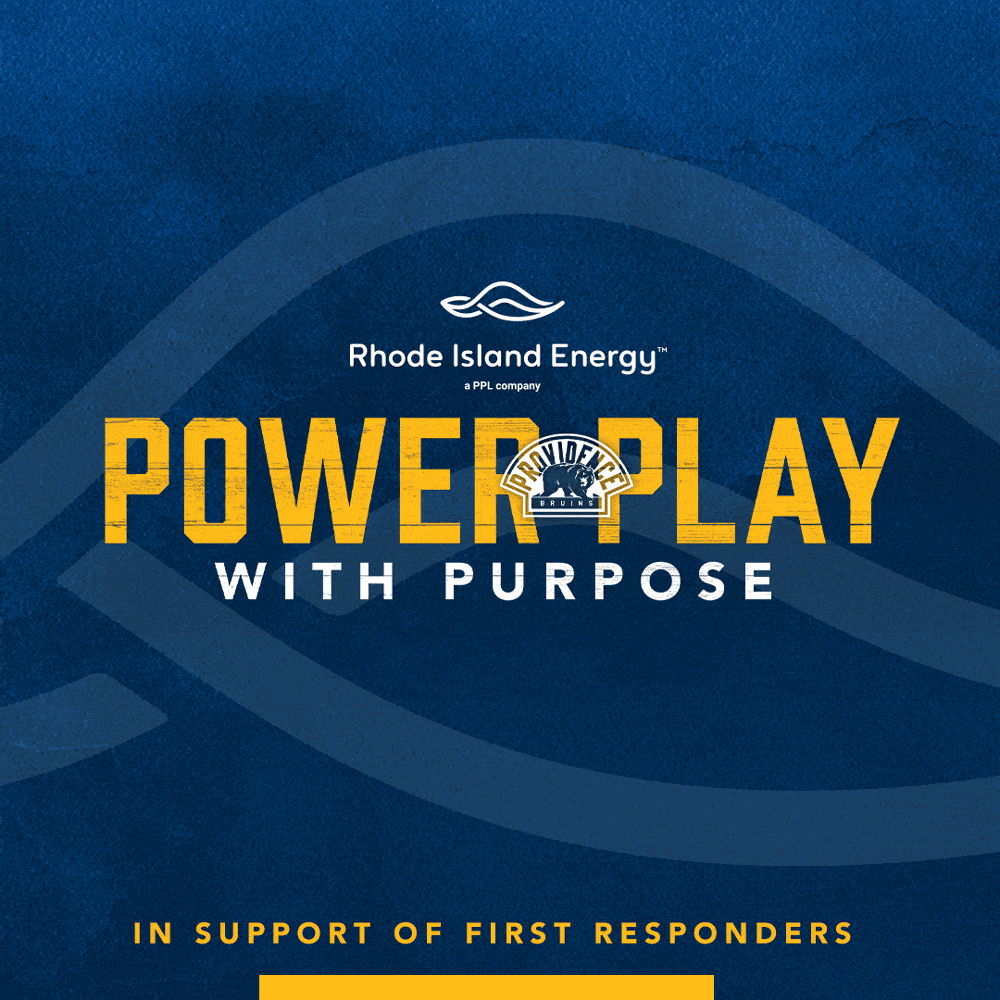 Power Play with Purpose
Powered by Rhode Island Energy
Every time the Providence Bruins score a power play goal this season at the AMP, Rhode Island Energy will donate $25 in support of first responders!
Rhode Island Energy salutes first responders and all those who work tirelessly to keep us safe!
---
SEASON TOTALS
Check below after each Providence Bruins game for updated power play goal and donation totals!
Power Play Goals: 5 goals • Total Donation: $125