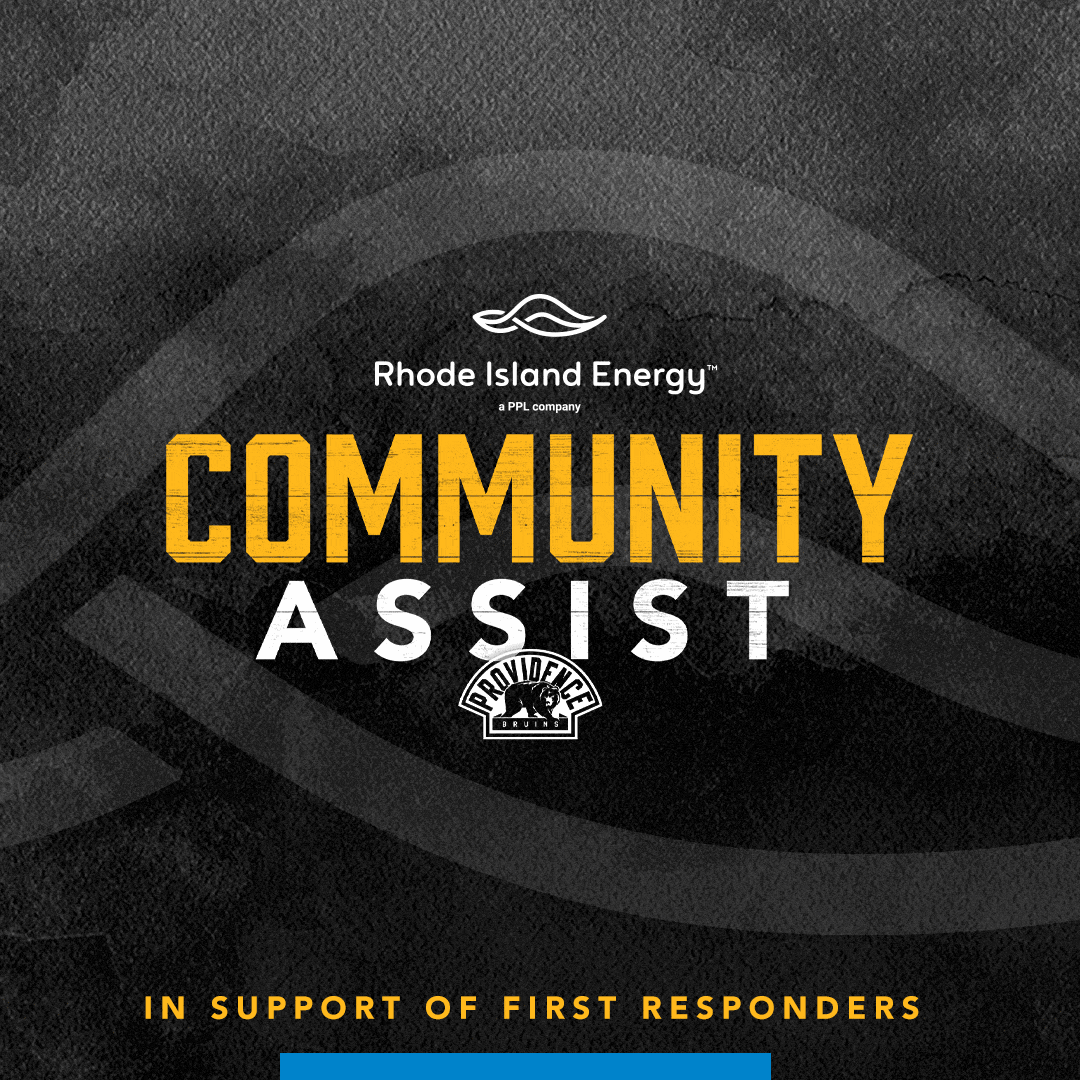 Community Assist
Powered by Rhode Island Energy
Rhode Island Energy will donate $25 in support of first responders for every Providence Bruins Assist this season!
---
Featured Charity: Rhode Island Troopers Association
The RITA mission is: The Rhode Island Troopers Association currently participates in various charity events and raises money for many local and state charitable causes. An example of these successful causes includes the Special Olympics of Rhode Island, Kids, Cops and Cancer, Mothers Against Drunk Driving (MADD), and various other local youth activities. The Troopers we represent always know "You are always to remember you are in the Division of the State Police and in the Service of the State. It is a call to honor. It requires unselfish devotion to duty, the highest type of honesty, and downright courage." Our Mission is to vigilantly protect, promote, and improve the working conditions, legal rights, compensation, and benefits of Rhode Island State Troopers. Each year we strive to donate not only monetarily, but our time and volunteer hours throughout the community to benefit numerous charities, groups and national organizations.
Rhode Island Energy salutes first responders and all those who work tirelessly to keep us safe!

---
SEASON TOTALS
Check below after each Providence Bruins game for updated assist and donation totals!
Total Assists: 188 assists • Total Donation: $4,700