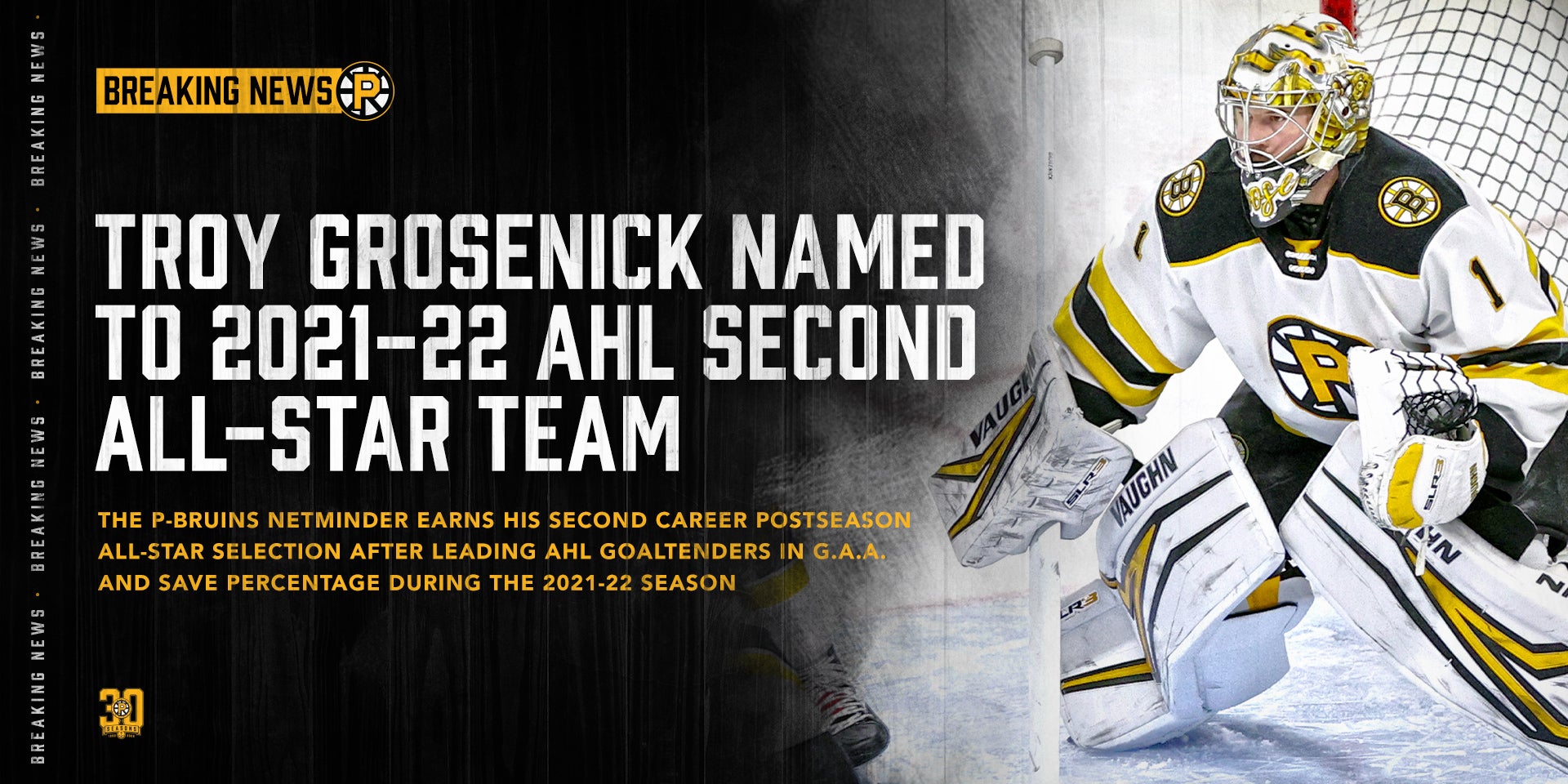 Troy Grosenick Named 2021-22 AHL Second Team All-Star
Apr 28, 2022
PROVIDENCE, R.I.- On Thursday, April 28th the American Hockey League announced that Providence Bruins goaltender Troy Grosenick was named to the 2021-22 AHL Second All-Star Team.
Grosenick, 32, has now earned two AHL postseason All-Star selections in his career. The nine-year AHL veteran leads the league in goals against average (2.00) and save percentage (.933). In 30 games with Providence, Grosenick owns a 16-6-4 record along with three shutouts.
In 2016-17, Grosenick took home the Baz Bastien Award as the AHL's most outstanding goaltender, and earned the Yanick Dupre Award for his community relations efforts in 2019-20.
The native of Brookfield, Wis., has won 149 games over nine AHL seasons.
Back to All