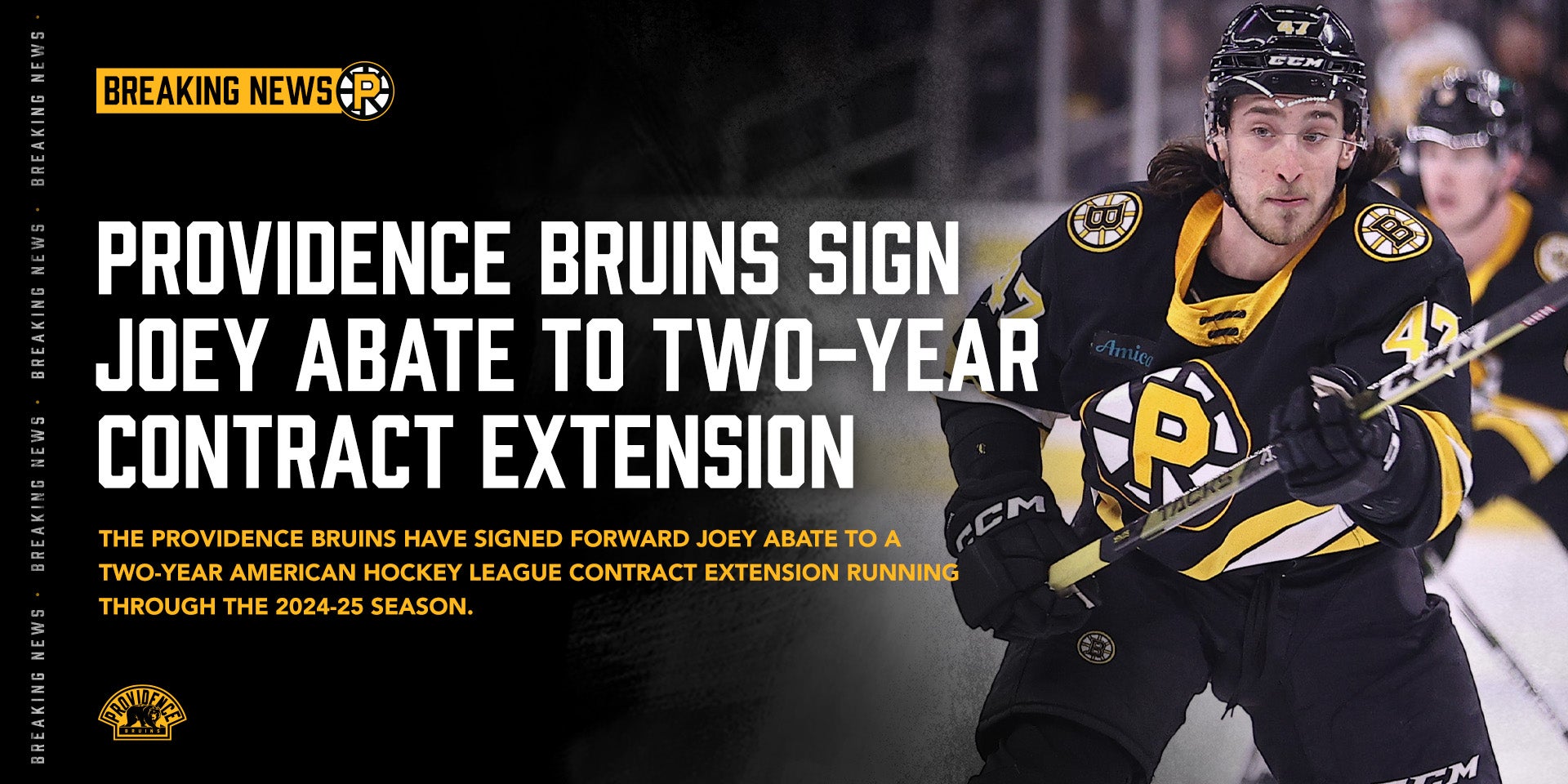 PROVIDENCE BRUINS SIGN JOEY ABATE TO TWO-YEAR CONTRACT EXTENSION
Apr 13, 2023
Providence, RI - Providence Bruins General Manager Evan Gold announced today, April 14, that the Providence Bruins have signed forward Joey Abate to a two-year American Hockey League contract extension running through the 2024-25 season.
Abate, 24, skated in 33 games this season for the Providence Bruins, tallying three goals and two assists. The 6-foot-1, 198-pound forward played three seasons at the University of Nebraska-Omaha, posting 32 points in 85 career games between 2019 and 2022.
The Bloomingdale, Ill., native signed his first professional contract with the Providence Bruins in April of 2022.
#04/14/23#
Back to All