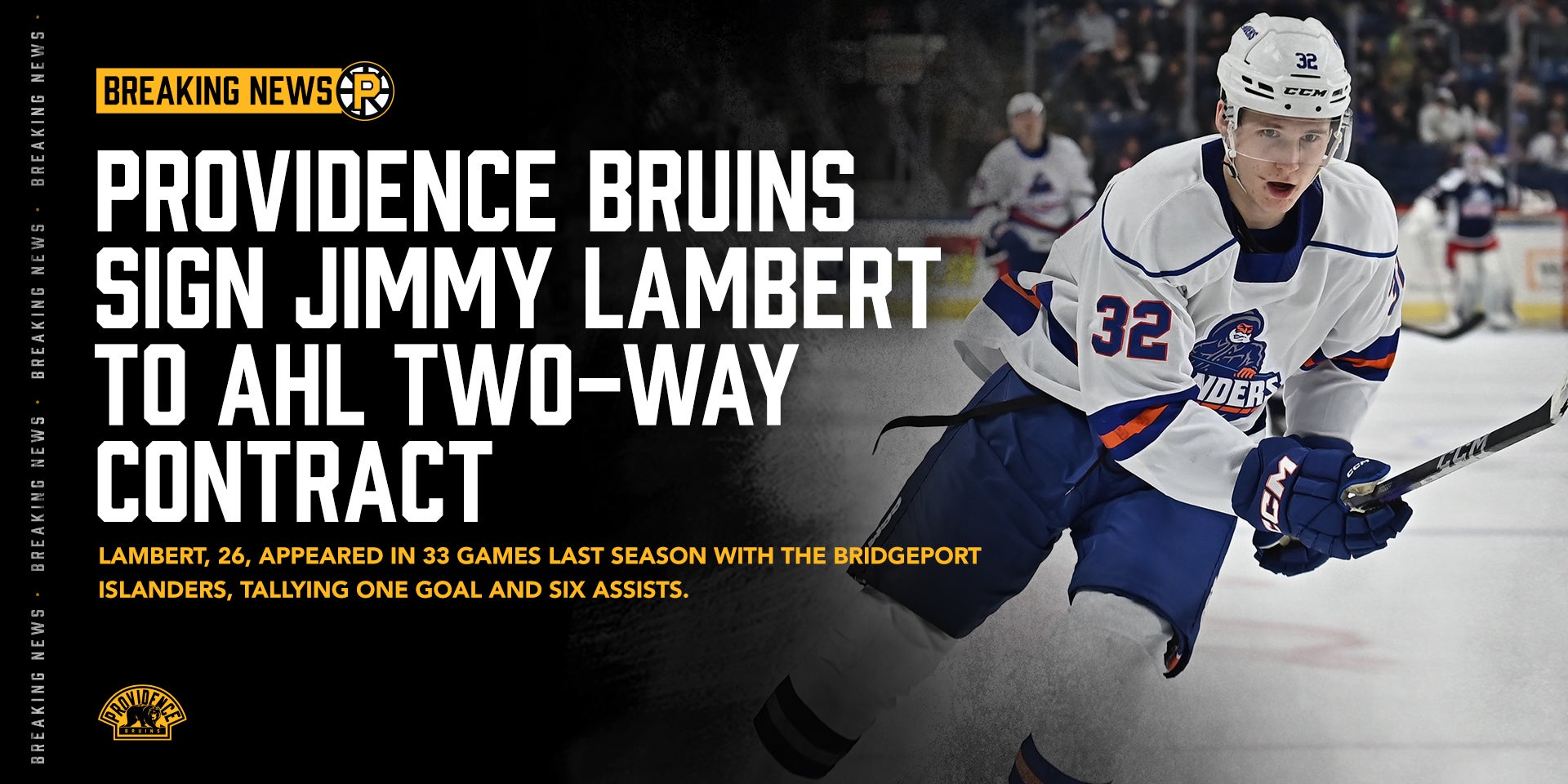 PROVIDENCE BRUINS SIGN JIMMY LAMBERT TO AHL TWO-WAY CONTRACT
Aug 9, 2023
Providence, RI - Providence Bruins General Manager Evan Gold announced today, August 9, that the Providence Bruins have signed forward Jimmy Lambert to a one-year, two-way American Hockey League contract.
Lambert, 26, appeared in 33 games last season with the Bridgeport Islanders, tallying one goal and six assists. The 6-foot, 175-pound forward also skated in 27 games with the Worcester Railers in the 2022-23 season, amassing 24 points on 11 goals and 13 assists.
The Saskatoon, Saskatchewan, native played four seasons at the University of Michigan between 2018 and 2022, skating in 124 career games. He totaled 13 goals and 34 assists in his collegiate career.
Lambert spent three seasons with the Vernon Vipers of the BCHL prior to college, notching 142 points in 156 career games.
#08/09/23#
Back to All