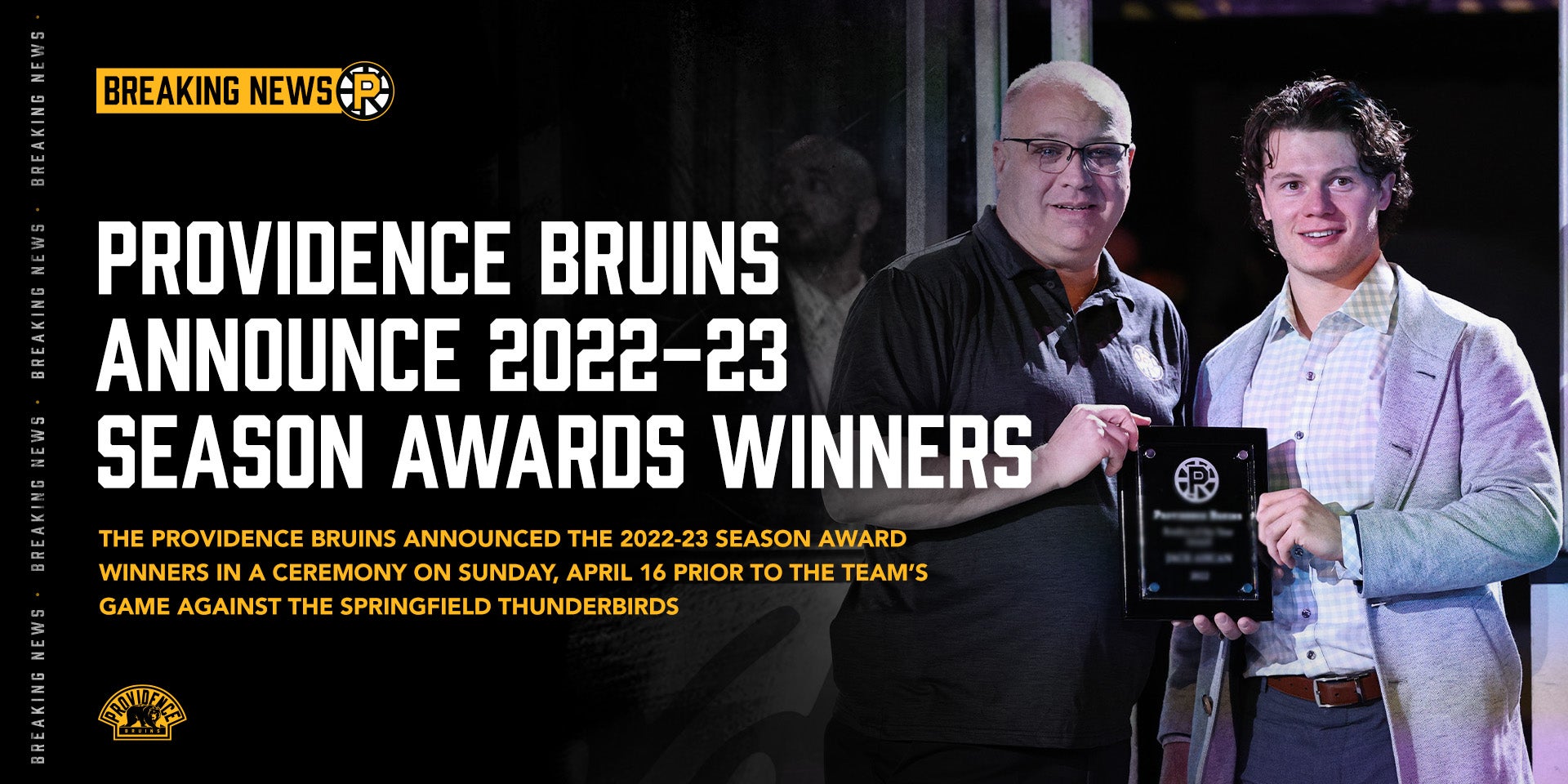 PROVIDENCE BRUINS ANNOUNCE 2022-23 SEASON AWARDS WINNERS
Apr 16, 2023
Providence, RI - The Providence Bruins announced the 2022-23 season award winners in a ceremony on Sunday, April 16 prior to the team's game against the Springfield Thunderbirds.
This is a list of the award winners:
Team MVP – Amica Mutual Insurance - Brandon Bussi
Leading Scorer Award – Coca-Cola Northeast - Georgii Merkulov
Best Defensemen Award – Dunkin' - Jack Ahcan
Three Stars Award – Tufts Health Plan - Vinni Lettieri
Plus/Minus Award – AJT Supplies - Connor Carrick
Fan Favorite Award – BayCoast Bank - Joona Koppanen
Rookie of the Year Award – Providence Bruins Fan Club - Georgii Merkulov
Hendricks Memorial Fan Appreciation Award - Kyle Keyser
Colby Cave Memorial Award - Josiah Didier
Bussi, 24, earned the Team MVP Award by backboning the Providence Bruins to 22 wins, while posting the league's second best save percentage (.924) and the sixth best goals against average (2.40).
Merkulov, 22, was presented with the Rookie of the Year Award and Leading Scorer Award, as he is currently second in league in rookie scoring with 54 points. Merkulov leads the team with 24 goals and 54 points.
Ahcan, 25, earned the Best Defensemen Award after tallying a career-high 34 points this season on four goals and 30 assists.
#04/16/23#
Back to All