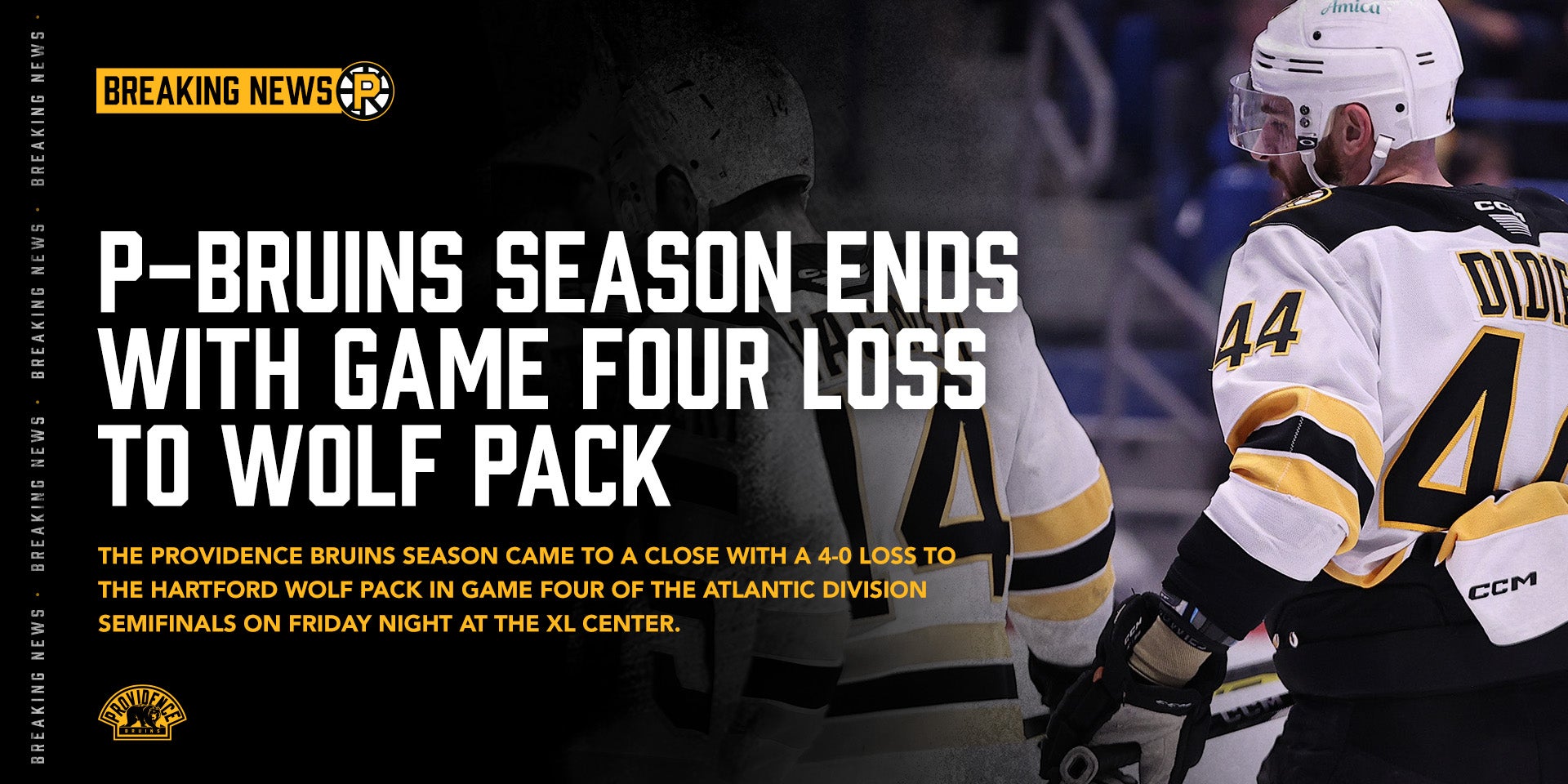 P-BRUINS SEASON ENDS WITH GAME FOUR LOSS TO WOLF PACK
May 5, 2023
Hartford, CT - The Providence Bruins season came to a close with a 4-0 loss to the Hartford Wolf Pack in Game Four of the Atlantic Division Semifinals on Friday night at the XL Center.
How It Happened
From the right corner, Ryan Carpenter sent a pass to Turner Elson above the blue paint, who jabbed at the puck twice before it trickled through the goaltender's pads and across the goal line, giving Hartford a 1-0 lead 3:40 into the game.
Jake Leschyshyn crashed the net for a rebound and sent a shot that ramped up off the defenders stick and into the air, coming down across the goal line, extending the Wolf Pack lead to 2-0 with 15:11 remaining in the second period.
A rebound off of Jonny Brodzinski's shot from the left circle kicked out to Carpenter in the right circle, who put it into the back of the net, giving Hartford a 3-0 lead with 4:37 left in the second period.
With 7:42 remaining in the third period, Leschyshyn scored an empty-net goal, extending the Wolf Pack lead to 4-0.
Stats
Brandon Bussi stopped 28 of 31 shots faced. The P-Bruins totaled 32 shots.
The Providence power play went 0-for-5, and the penalty kill was 3-for-3.
#05/05/23#
Back to All