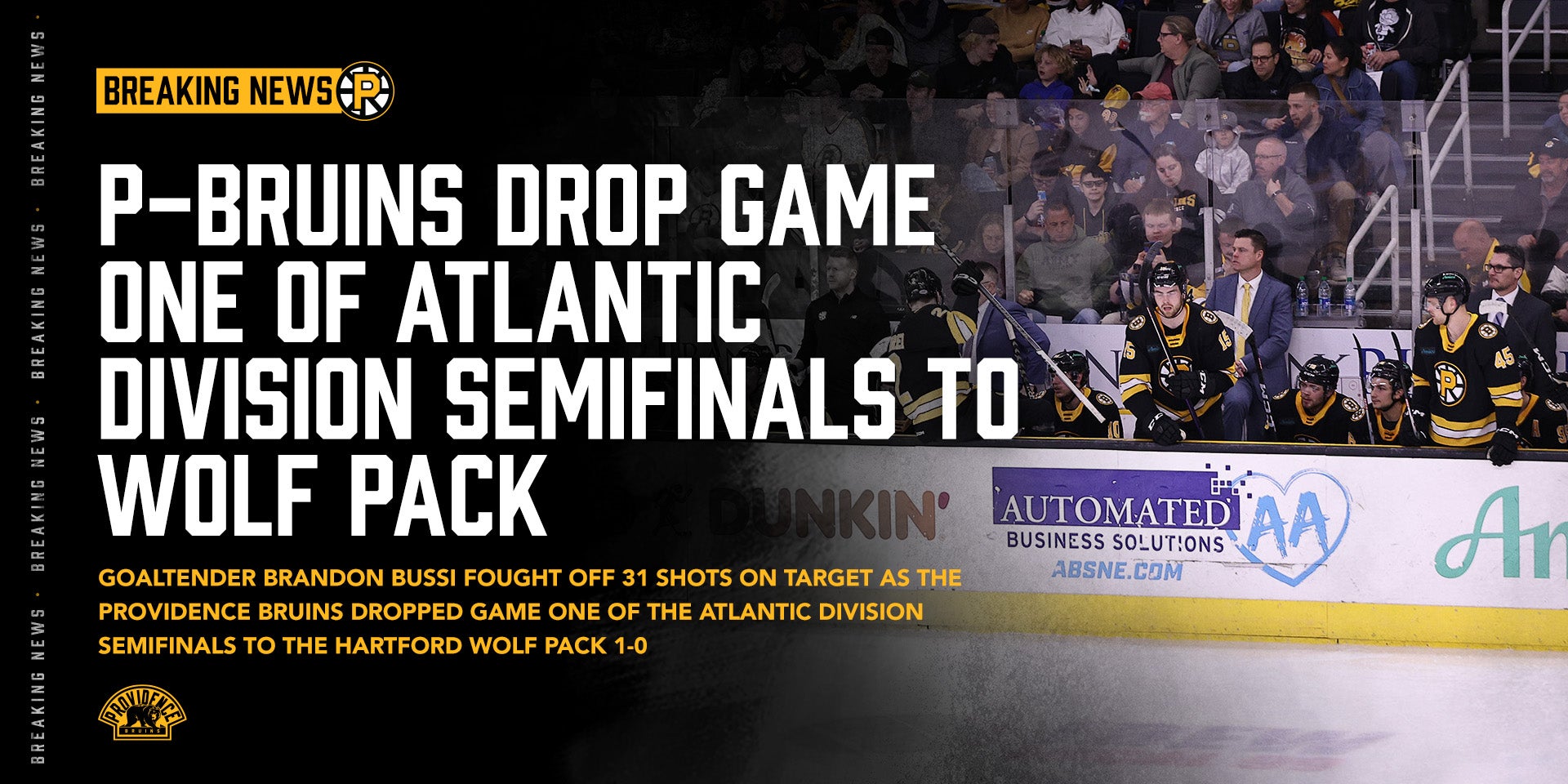 P-BRUINS DROP GAME ONE OF ATLANTIC DIVISION SEMIFINALS TO WOLF PACK
Apr 28, 2023
Providence, RI - Goaltender Brandon Bussi fought off 31 shots on target as the Providence Bruins dropped game one of the Atlantic Division Semifinals to the Hartford Wolf Pack 1-0 on Friday night at the Amica Mutual Pavilion. Bobby Trivigno scored the only goal of the contest, while Dylan Garand stopped all 14 shots he faced. The Wolf Pack lead the series 1-0.
How It Happened
On a 2-on-1 rush, Trivigno skated the puck up the left wing and sent a backhander across the crease that deflected off a defender and across the goal line, giving the Wolf Pack a 1-0 lead with 4:37 left in the second period.
Stats
Bussi stopped 31 of 32 shots faced. The P-Bruins totaled 14 shots.
The Providence power play went 0-for-2, and the penalty kill was 3-for-3.
Next Game
The P-Bruins host the Hartford Wolf Pack in game two of the Atlantic Division Semifinals on Saturday, April 29 at the Amica Mutual Pavilion. Puck drop is set for 7:05 p.m. ET.
#04/28/23#
Back to All