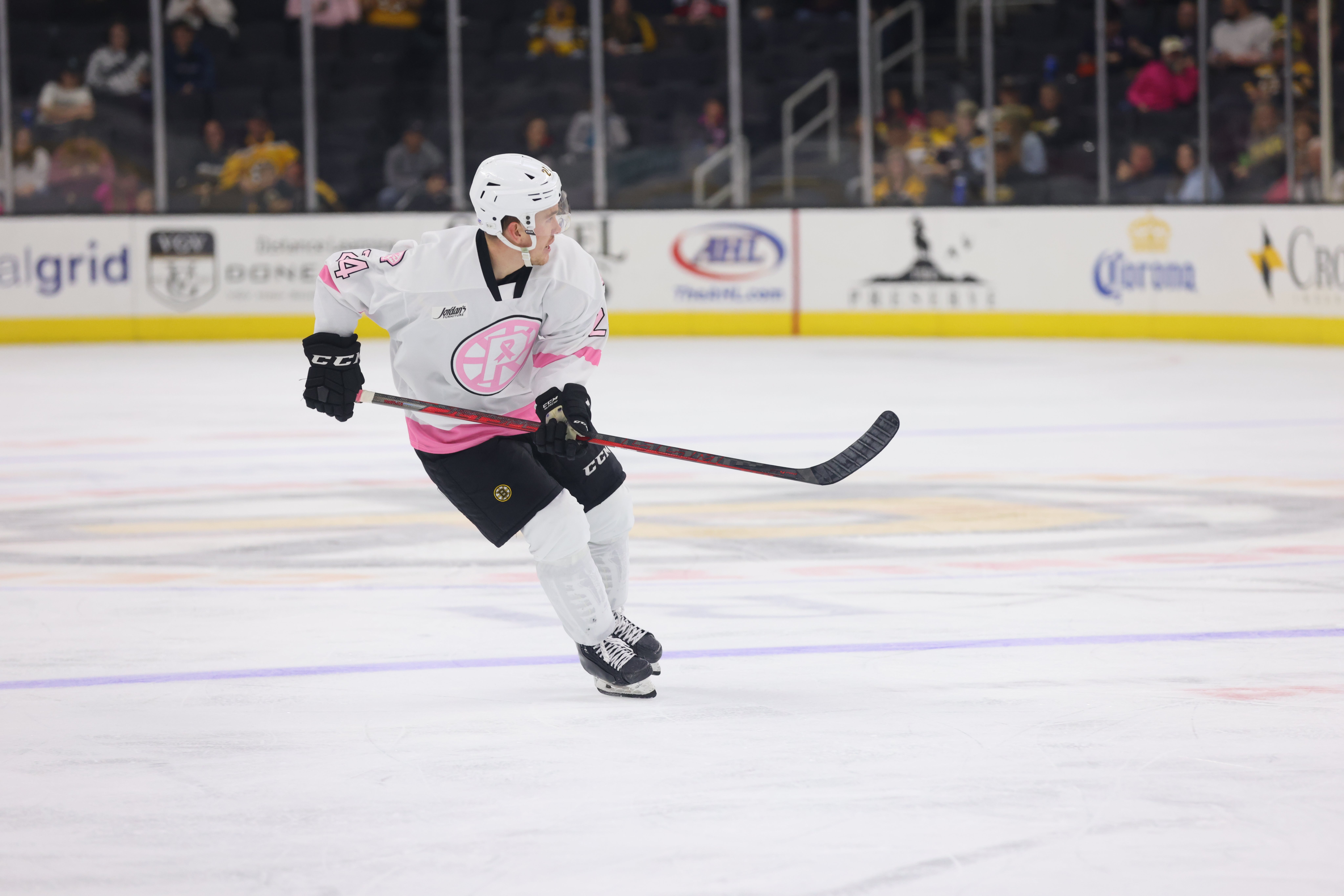 P-BRUINS CLOSE OUT WEEKEND WITH 4-1 LOSS TO SPRINGFIELD
Oct 24, 2021
PROVIDENCE, RI - Jack Ahcan scored a power play goal and Jakub Lauko picked up his third assist of the season, but the Providence Bruins fell to the Springfield Thunderbirds on Sunday afternoon, 4-1. Providence outshot Springfield, 40-32, and Kyle Keyser made 28 saves. In total, 15 of Providence's 18 skaters recorded at least one shot on goal.
RYAN MOUGENEL, HEAD COACH
"I think the message is a little bit different than it was last night. Obviously last night is in the rear view mirror. I can't fault our guys for their effort today.
"I thought we did a lot of great things. We just didn't capitalize. At the end of the day, out chancing teams just doesn't guarantee you're going to win the game. We've got to find a better way to get ahead, put our foot down, and close teams out.
"We're finding our identity and we're finding it early. That's something we've got to work on as a group. We've got to accept the challenge and do a better job of understanding situations in the game that can have a negative impact versus a positive impact. We'll figure that out as we go along here."
NEXT GAME
- The P-Bruins will remain home in Providence, Rhode Island and take on the Charlotte Checkers on Friday, October 29 at Dunkin' Donuts Center. Puck drop is set for 7:05 p.m. ET.
Back to All