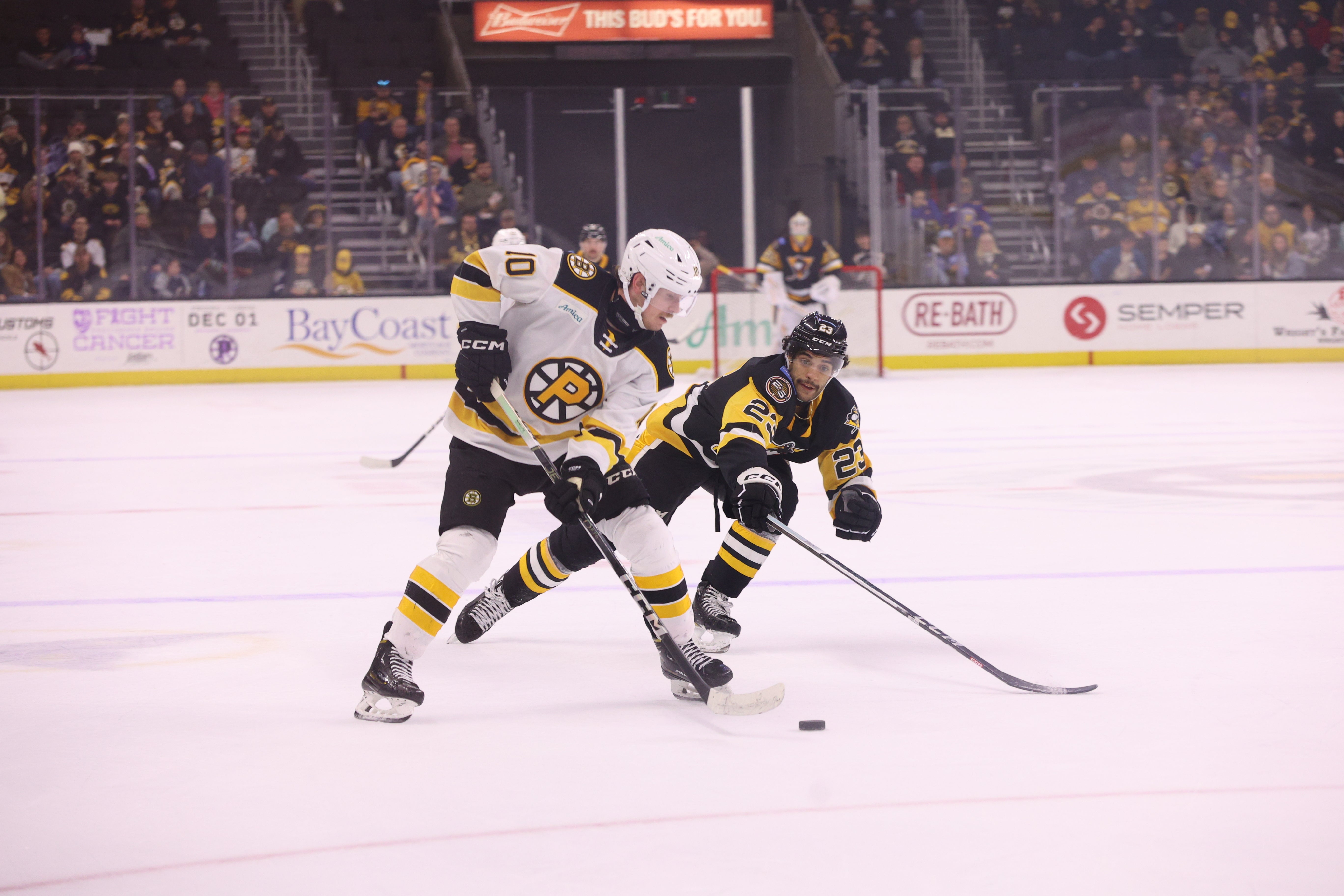 P-BRUINS BESTED BY PENGUINS
Nov 18, 2023
Providence, RI - Defenseman Reilly Walsh scored the lone goal for the Providence Bruins as they were bested by the Wilkes-Barre/Scranton Penguins 2-1 on Saturday night at the Amica Mutual Pavilion. Goaltender Michael DiPietrostopped 25 shots in the contest.
How It Happened
Alex Nylander one-timed a feed from Rem Pitlick in the low slot into the top shelf of the net, giving the Penguins a 1-0 lead with 13:52 remaining in the first period.
A rebound squirted out to Walsh at the top of the slot, where he snapped a shot past the blocker of the goaltender, tying the game at 1-1 with 12:51 left in the first period. Georgii Merkulov and Justin Brazeau were credited with the assists on the goal.
Bouncing around in the crease, a loose puck found the stick of Justin Addamo at the right post for a tap-in goal, giving Wilkes-Barre/Scranton a 2-1 lead with 8:10 to play in the second period.
Stats
Brazeau and Merkulov have points in two straight games.
Walsh's tally was his first in a Providence uniform.
DiPietro stopped 25 of the 27 shots he faced. The P-Bruins totaled 30 shots.
The Providence power play went 0-for-7, and the penalty kill was 5-for-5.
Up Next
The Providence Bruins travel to the Bridgeport Islanders on Sunday, November 19 at Total Mortgage Arena. Puck drop is set for 3:00 P.M.
#11/18/23#
Back to All