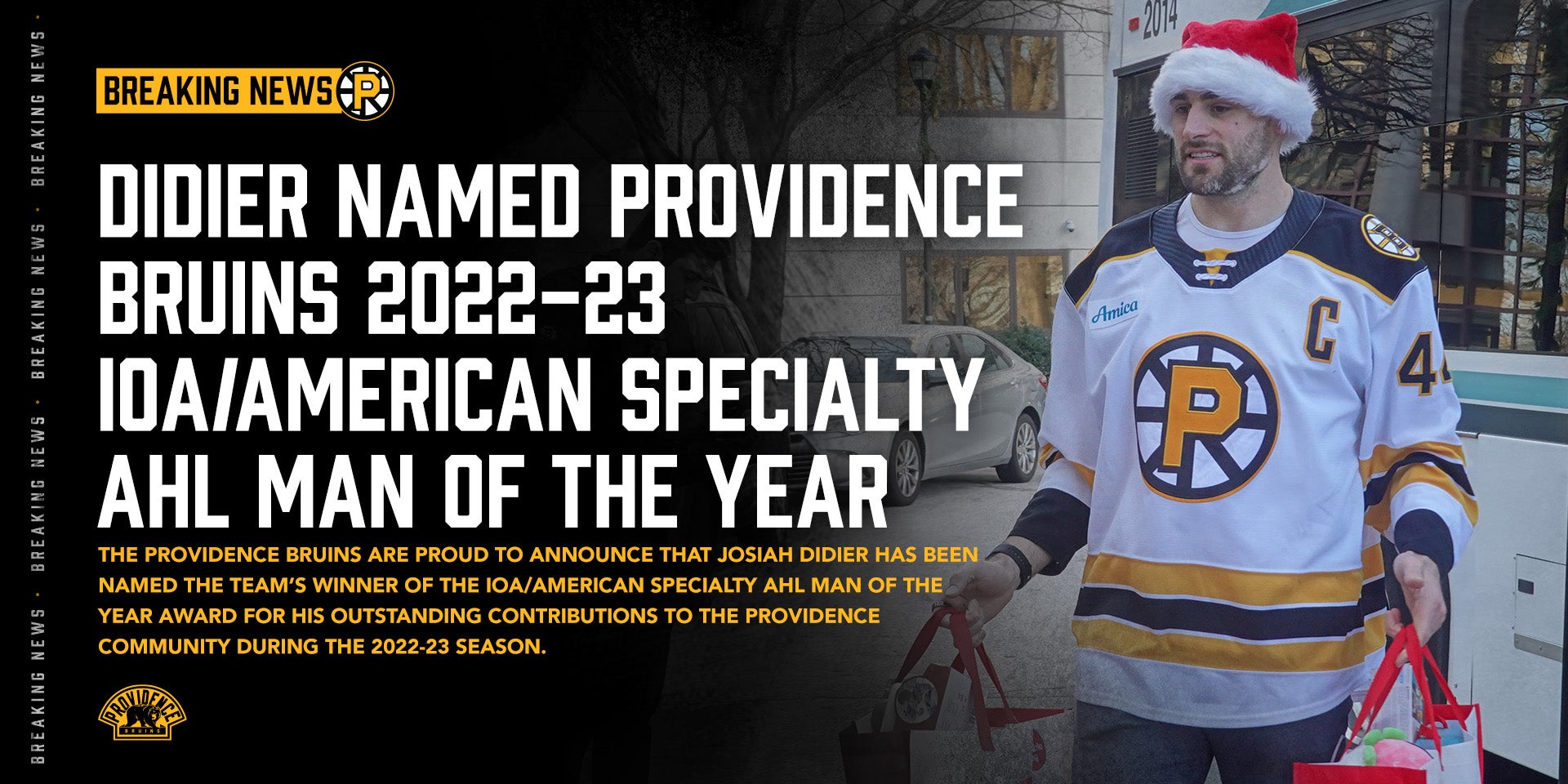 DIDIER NAMED PROVIDENCE BRUINS 2022-23 IOA/AMERICAN SPECIALTY AHL MAN OF THE YEAR
May 2, 2023
The Providence Bruins are proud to announce that Josiah Didier has been named the team's winner of the IOA/American Specialty AHL Man of the Year award for his outstanding contributions to the Providence community during the 2022-23 season.
The Littleton, Colo., native is a leader on and off the ice. He has found opportunities to better the community many times this year. Some of these opportunities included visits to the Rhode Island Air National Guard Base, the Rhode Island State Police Museum, Target to purchase toys to donate to local hospitals during the holidays, and to hospitals to visit children with Pediatric Cancer.
"He's a fantastic person," said Head Coach Ryan Mougenel. "Aside from the hockey part of it, he's just a great man, somebody you want to be around, and he understands how important it is to give back to the community."
Didier is now one of 32 finalists for the AHL's 2022-23 Yanick Dupré Memorial Award, honoring the overall IOA/American Specialty AHL Man of the Year. The league award is named after the former Hershey Bears forward and AHL All-Star who died in 1997 following a 16-month battle with leukemia. The winner of the Yanick Dupré Memorial Award will be announced by the American Hockey League on Thursday, May 5.
#05/02/23#
Back to All