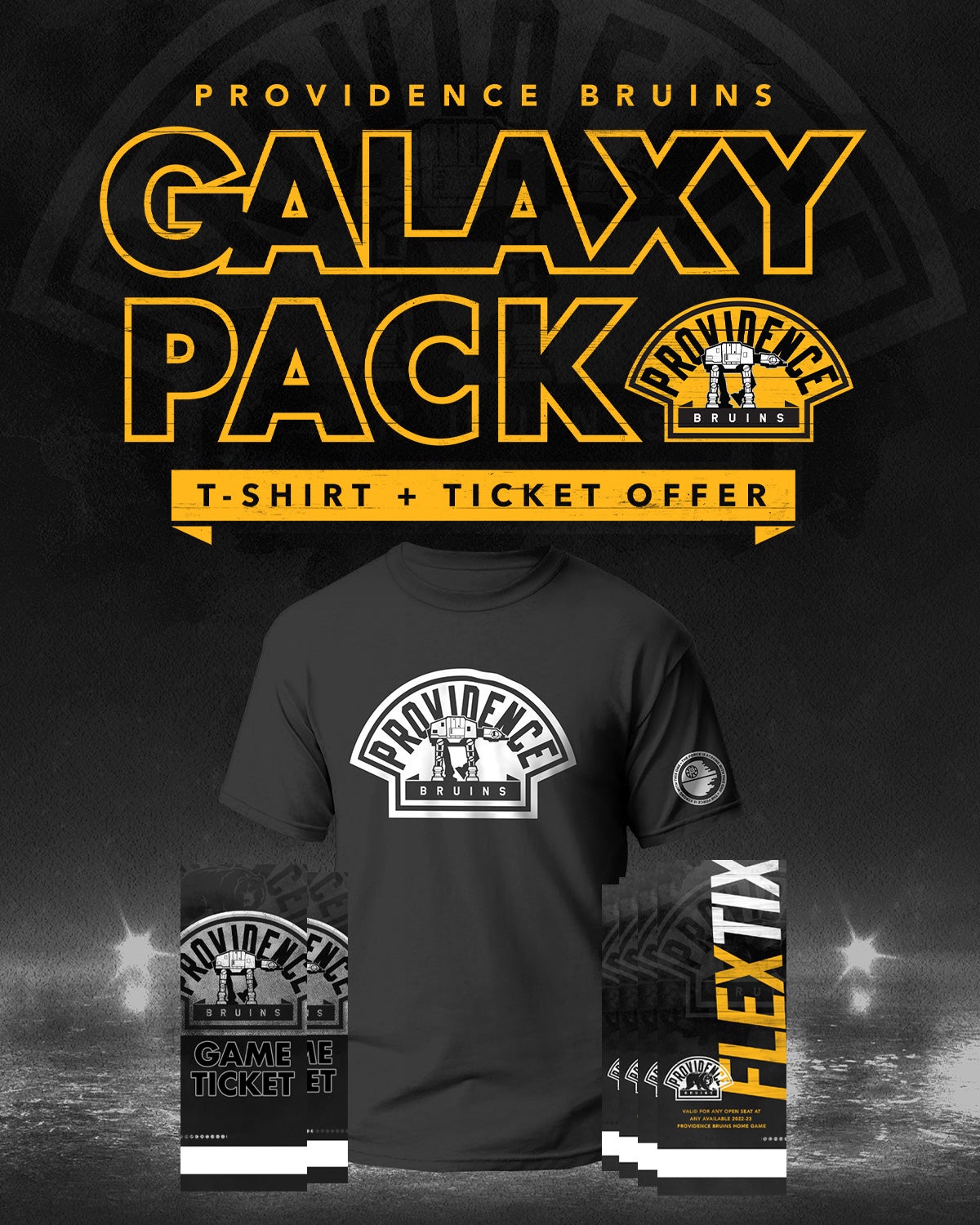 Galaxy T-Shirt & Ticket Pack
Featuring tickets and a limited-edition theme logo t-shirt!
Blast off to a fun night at The AMP with the Providence Bruins Galaxy Pack! Get 2 tickets for SW Night on Saturday, April 1st; 4 FlexTix; PLUS a limited-edition Theme T-Shirt featuring a galactic P-Bruins logo!
Offer includes:
Two (2) tickets to Saturday, April 1 at 7:05pm
A special theme night featuring a universe of galactic fun!
+
Four (4) P-Bruins FlexTix
OPTION TO REDEEM FOR ADDITIONAL TICKETS ON THE NIGHT YOU CHOOSE!
+
One (1) Theme Logo T-Shirt
Limited-Edition T-Shirt featuring the P-Bruins theme weekend logo!
PRICING: $115 per pack | 100 Level Seating
$95 per pack | 200 Level Seating