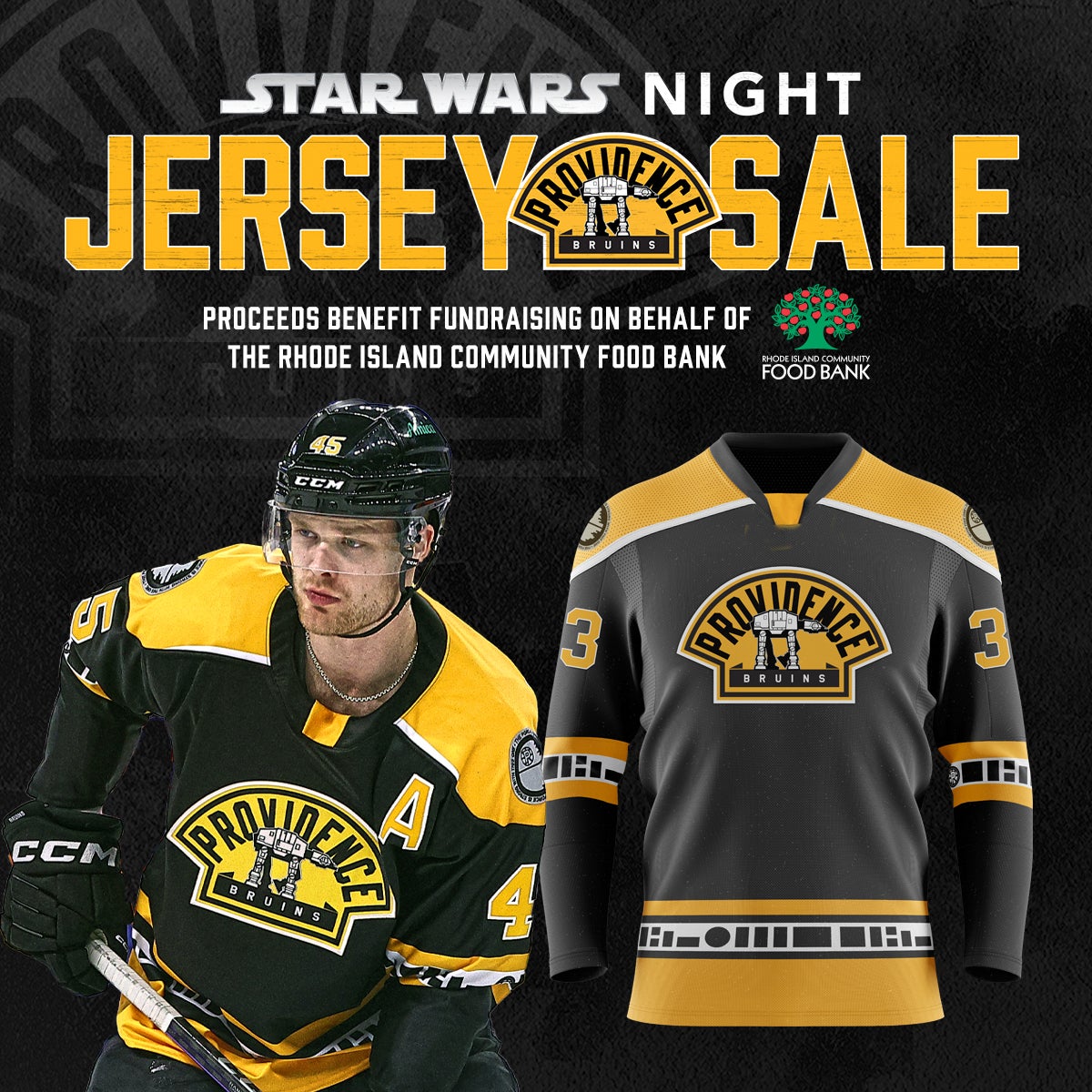 Star Wars Night Jersey Sale
Featuring jerseys from Star Wars Night autographed by P-Bruins players!*
Don't miss your chance to own a player-worn or issued jersey from Star Wars Night with the Providence Bruins! These limited-edition jerseys feature a special design inspired by a galaxy far, far away!
PLUS proceeds from jerseys sold go toward fundraising efforts on behalf of the Rhode Island Community Food Bank!
*Select jerseys vary in issue and autograph status. Confirm in the description before purchase.