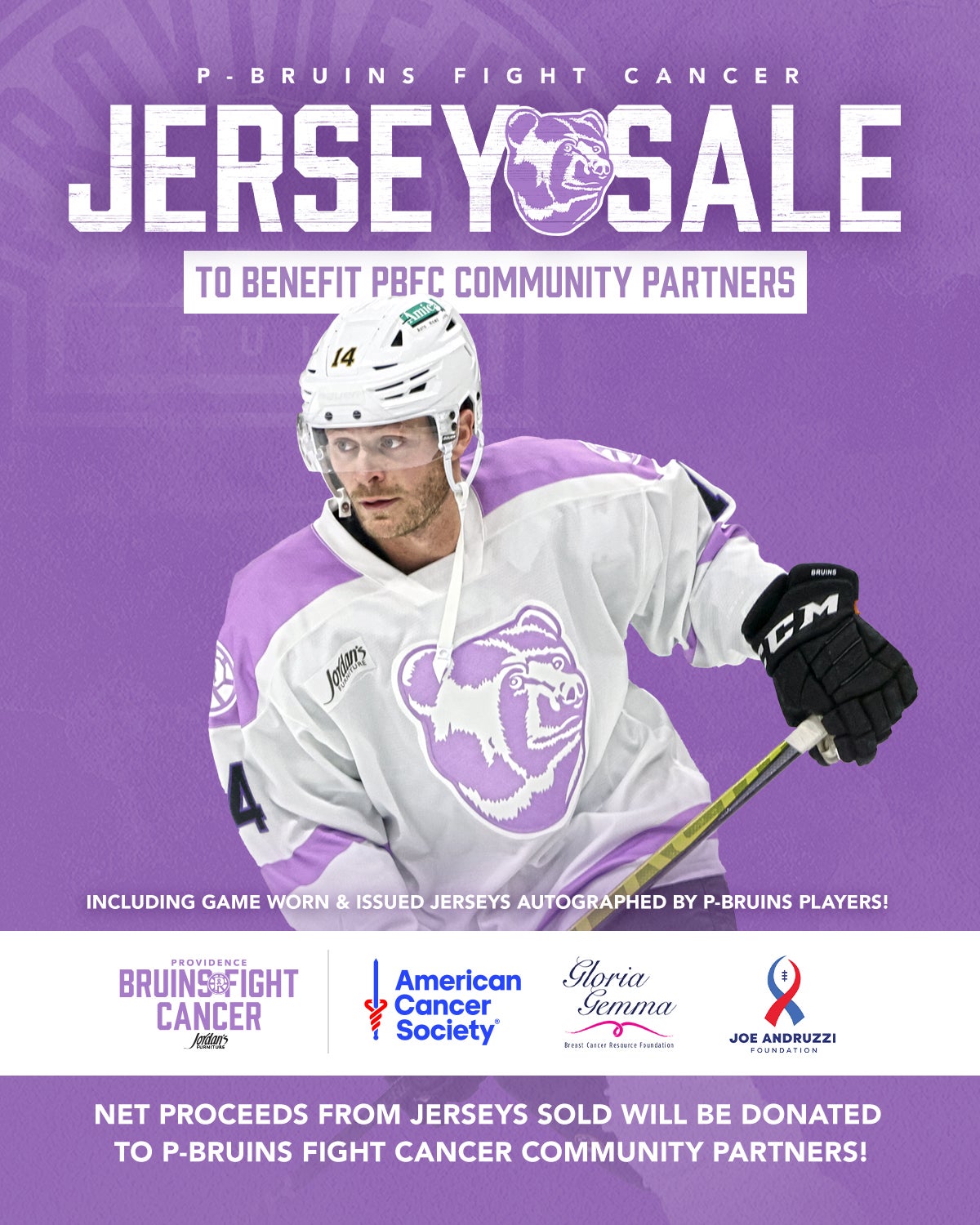 P-Bruins Fight Cancer Weekend Jersey Sale
Don't miss your chance to purchase a game-worn or issued jersey from Providence Bruins Fight Cancer Weekend! These limited-edition jerseys are in high demand - featuring the iconic 'Pooh Bear' Bruins logo in lavender and many autographed by the P-Bruins player!
PLUS net proceeds from all jerseys sold will be donated to P-Bruins Fight Cancer Community Partners, including the American Cancer Society, Joe Andruzzi Foundation, and the Gloria Gemma Breast Cancer Resource Foundation!