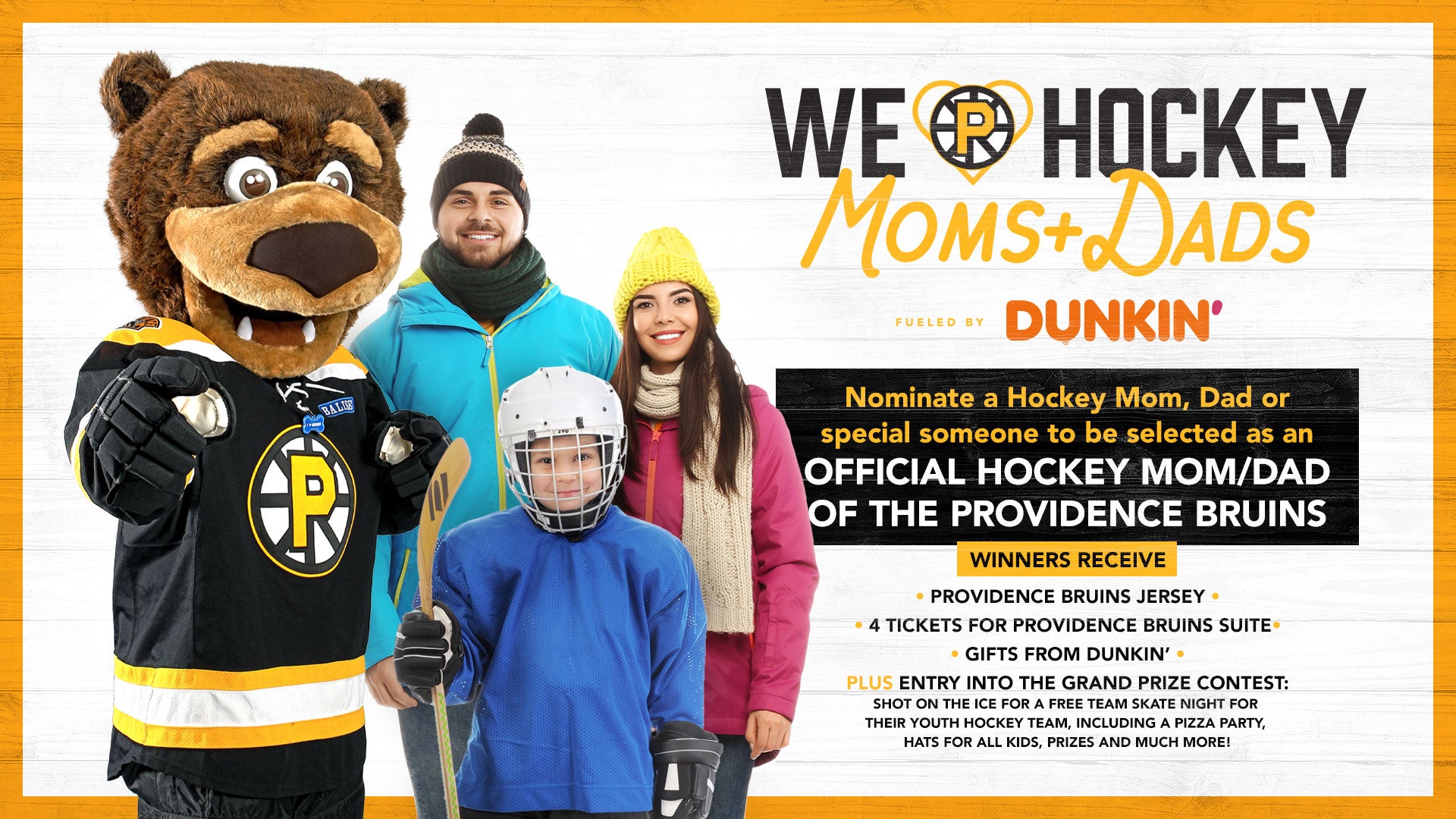 Nominate Your Hockey Mom/Dad for the chance to win!
Nominate a deserving Hockey Mom, Dad or Special Someone for the chance to be selected as the Official Hockey Mom or Dad of the Providence Bruins, fueled by Dunkin'!
One monthly winner will receive:
• (1) Providence Bruins Jersey •
• 4 tickets for a Providence Bruins Suite •
• Gifts from Dunkin' •
PLUS entry to the Grand Prize Contest: Take a shot on the ice for a FREE Team Skate Night for their youth hockey team, including a pizza party, hats for all kids, prizes and much more!
Contest Rules

Nominees will be submitted online via the form on this page. One winner will be selected on a monthly basis at the sole discretion of the Providence Bruins.

Winners will be recognized on the Providence Bruins' social media channels and during home game broadcast on AHLTV.

2022-23 Winners

Below are the Hockey Mom & Dad winners so far this season:

October 2022: TBD